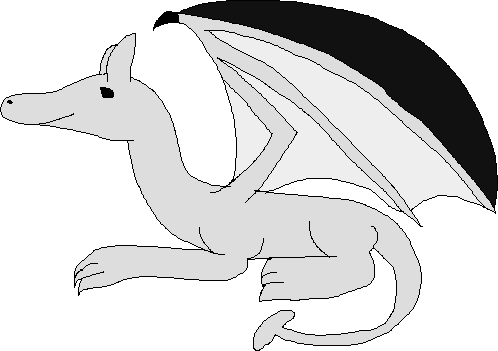 An odd white dragon greets your eyes next.
"Isn't my Wepi a beauty?" You turn around to
lock eyes with a Drahan. But it's voice...
"I still have a few secrets up my sleves, just
say there is more than meets the eye when it comes
to me. I believe there are more of my alaz's brethren
lost on the planet Zarg. Perhaps you will find them?"
And with that the dragonic figure leaves you to your thoughts.